If you do not know yet, the Japanese standard computer keyboard has quite a few more keys than US/other European keyboards that we are used to. Whether there is a point doing so or not is a topic for another time (assuming I am knowledgeable enough to have a proper discussion), but one thing I know for sure[1] is that on Linux you can remap any keys on your keyboard to any other key supported by the system, meaning you could change those keys on the right side of the spacebar that you never use to something you might use! So I did what every reasonable person would do and spent 5 hours last night, from midnight to 5am figuring it out.
And then I can't use the Enter key anymore.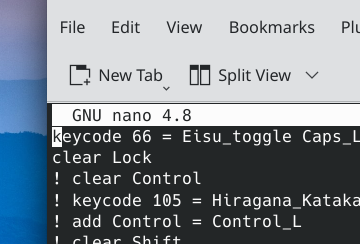 Continue reading

"This is why I prefer Linux"